Courageous Tribe
Build the habits & discipline you need to consistently apply the power principles of courageous living to your life each day.
Courageous Tribe
Build the habits and discipline you need to consistently apply the power principles of courageous living to your life each day.

How many times have you listened to a podcast, attended a conference, or read a book and thought, "Wow, I am going to start putting everything I learned into practice." How many times did you actually follow through?
If you are like most, it was a short-lived commitment. It's not because you aren't motivated to make the changes, the truth is motivation is not enough to support long-term commitment and change. It's not as easy to start a new habit as you might think and studies show it takes longer than 21-days even though you've heard that lie a million times.
Once you don't get the outcome you hoped for, you give up and then spend more money on another course, conference, or coaching program. It becomes a vicious cycle and before you know it you have wasted money and precious time with no lasting results.
I guarantee the power principles will help you to become bolder, more confident and courageous enough to become who God has called you to be, do what God has called you to do and take possession of everything God said you could have.
Power Principles of Courageous Living
Power of Identity: "You are who God says you are." Living a life based on who God says you are and with all the power that comes with that identity.
Power of Forgiveness: "Forgiveness is freedom." Losing the weight of the pain of your past and starting the healing process by forgiving others for what they've done to you and forgiving yourself for the things you've done.
Power of Faith: "You must put your faith to work." Going past what you believe and putting your faith to work.
Power of Relationships: "Positive relationships are your life jacket." Building healthy relationships with yourself, your words and others to create a support system that can't be stopped.
Power of Growth: "Growth is NOT optional, it's required." Understanding how personal, professional and spiritual growth is required to live out the dream life you deserve.
By applying these principles to my life I overcame depression, saved my marriage and took back my life finding the courage to go after the life I really wanted to live. It's why I am who I am today, Chief Courage Crusader, bold confident and courageous!
You are probably wondering how THIS program is going to be different from all the others.
Courageous Tribe ensures that you get results by providing the 3 things most programs lack: clarity, consistency and confidence.
Clarity: Reduces confusion on what exactly you are supposed to do day-to-day and eliminates indecisiveness
Consistency: Tasks are sent every day so you are able to become more consistent
Confidence: The successful completion of the daily tasks that take less than 30 minutes to complete will build your confidence over time
What you can expect in the Courageous Tribe program:
Receive emails each day so you can develop the habits of courageous living.
Get accountability to help you successfully complete each task.
Continued support in the BOLD Faith Community!
9 months of coaching via email
Can you imagine getting an email each day from me, Courage Molina, with instructions on what you need to do to practice applying the principles to your life each day?? This program completely takes out ALL of the guesswork on what to do next!!
Who could you be 9 months from now? By joining this program you will become your MOST Bold, confident and courageous self!
Your Instructor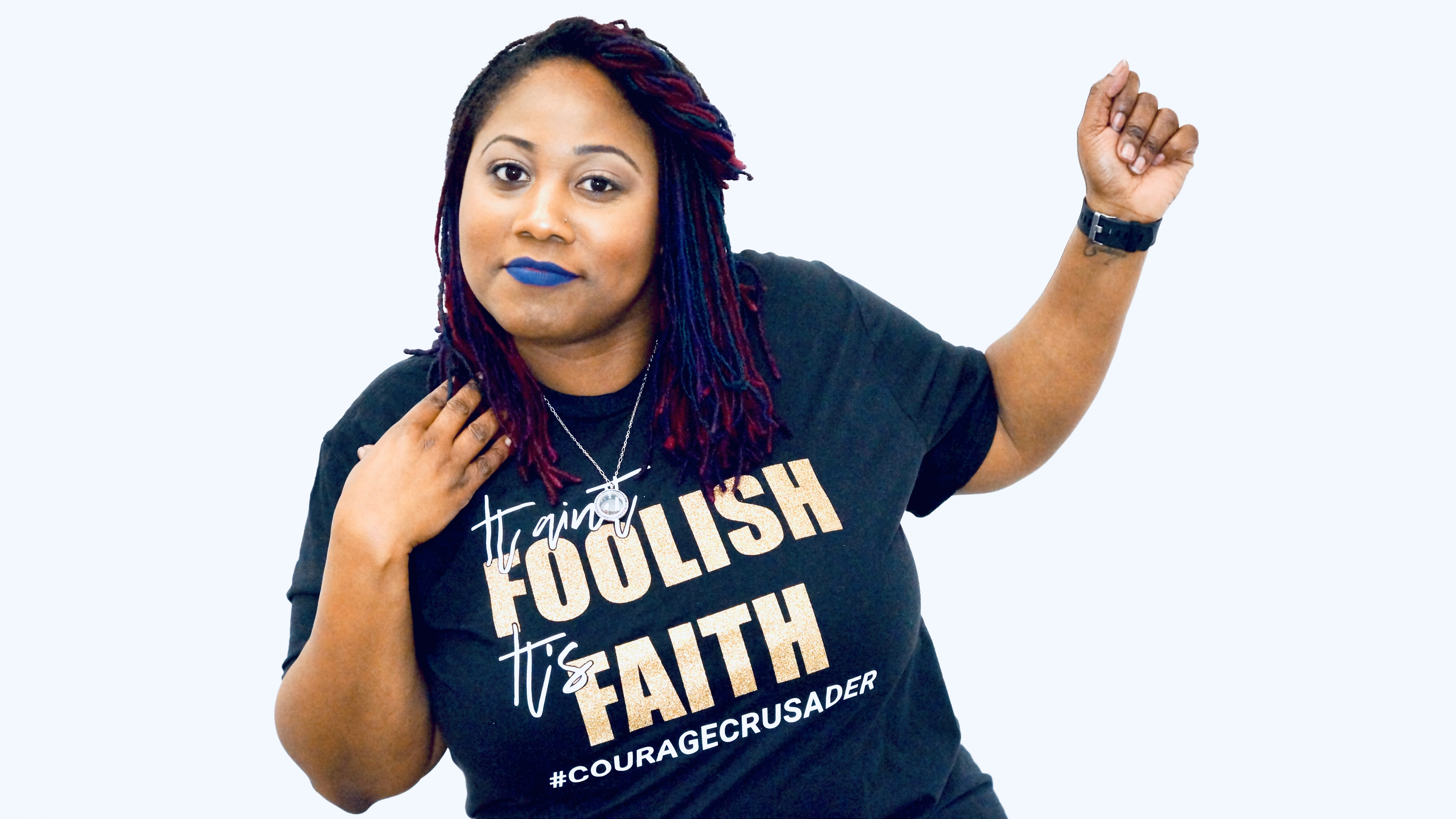 I am a Courage Coach and Your FAVORITE Bible Teacher! I help purpose-driven women build their faith for a massive increase in their impact, influence, and income so that they can build wealth and leave a legacy.
If you are ready to #CourageouslyLevelUp in your faith, business, and life then I am the girl for you.
Let's get started on the course so you can stop wasting time and start getting what matters done by establishing routines and developing habits that will support you!
I'd love to connect with you on FB, IG, and Youtube...@CourageMolina EVERYWHERE! Please Like, Follow, and Subscribe.
Frequently Asked Questions
When does it start?
Immediately and one each day for the next 270 days (9 months)!
How long do I have access to the course?
How does lifetime access sound? While you will no longer receive new emails you can save and store the emails received for as long as you like.